Skip to Content
Best in Its Class for Comfort and Energy Savings
Foam insulation is quickly becoming a favorite insulation choice for homeowners, builders, and architects. When compared to traditional insulation choices, you'll find foam has a higher insulating value due to its air sealing quality and vapor retarding capabilities. Additionally, because of its ability to tightly fill gaps and voids, this type of insulation can significantly reduce household sounds including those coming from ventilation systems and plumbing fixtures. Finally, as well as increasing comfort and offering energy savings, foam insulation is a good moisture control agent.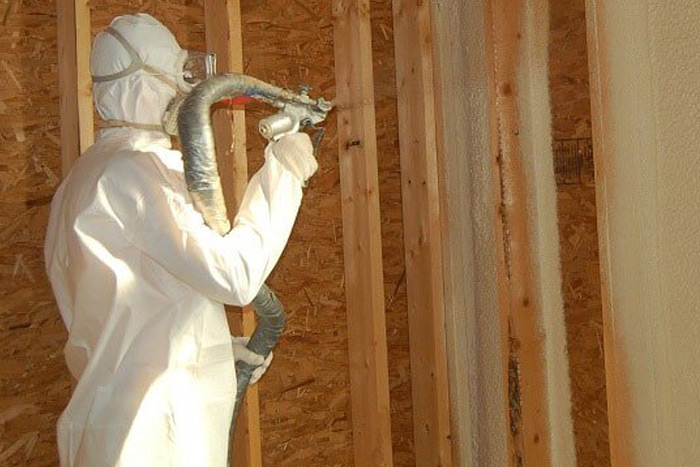 The Benefits of Spray Polyurethane Foam
Lower Heating Bills
Reduces Noise Penetration From Outside
No Emissions or Odors
Seals All Cracks and Crevices
Eliminates Condensation, Wet Insulation and Damage From Wood Rot
Does Not Settle
Increases Living Comfort
Enables Easier Control of Humidity, Dust and Temperature
Experience You Can Rely On
For your safety, the Blow-in-Blanket System is naturally nonflammable. It does not support the growth of mold and contains no formaldehyde. If you are interested in BIBS, check out our Blow-In-Blanket System Hybrid Performance.
Call Comfort Pro Insulators Inc at 920-865-6000 to get your own home set up with the BIBS system.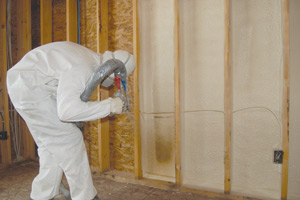 Spraying Sealcoat of Polyurethane Foam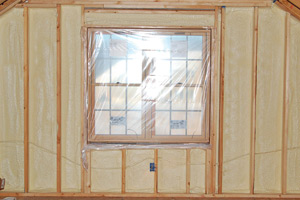 Sealcoat of Sprayed Polyurethane Foam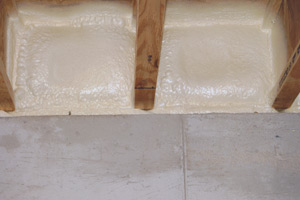 Sillbox / Band Joists - Approximately 3 Inches of Sprayed Foam